2018 Guide to New Orleans Fall Festivals
Fall is finally here, and with the changing of the seasons comes some fantastically fun New Orleans fall festivals. New Orleans is a city known for its celebrations, with over 400 festivals happening across the city over the course of a year. Most importantly, fall's ideal weather makes it the perfect time to enjoy all the city has to offer. Read on to discover the full list of festivals happening this season and get ready to celebrate fall the right way!
October 5th-7th: Treme Fall Festival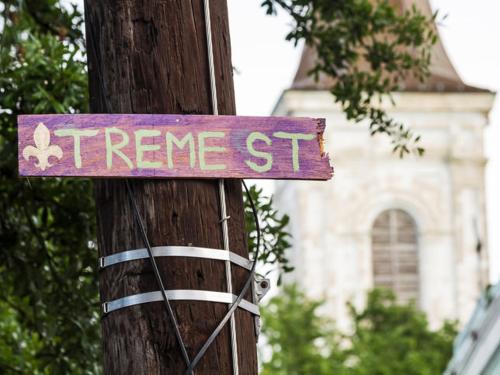 The next festival on our list is the
Treme Fall Festival
. From October 5-7, New Orleans' historic Treme neighborhood will host its annual Fall Festival. Taking place at the iconic St. Augustine Catholic Church, Treme Fall Fest is a donation-based event put on by the Historic Faubourg Tremé Association to benefit the history, culture, and architecture of the celebrated Treme neighborhood.
At the festival, you'll find vendors offering a variety of arts and crafts, delicious food, and of course, fantastic local music. This event is the perfect way to experience the uniqueness, culture, and history of this neighborhood.
October 6th: Beignet Festival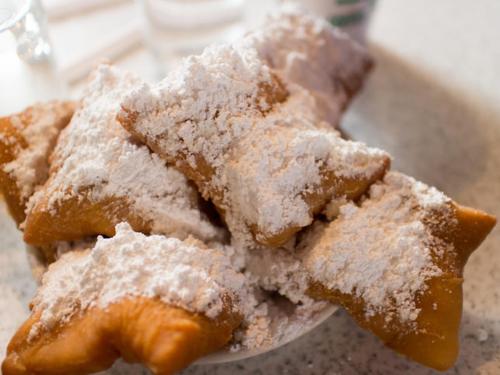 Probably the only thing better than the messy, sugary goodness that is beignets is an entire festival dedicated to the delicious delicacy. Now in its third year, the Beignet Festival is a glorious homage to the powdery pastry set at the Festival Grounds in New Orleans' City Park.
This event features more than your traditional iterations of the classic New Orleans treat, with over 30 beignet dishes from various vendors stuffed with seafood, cheese, chocolate, and more.


The free festival also includes great local music, a Kid's Village for the little ones, and even a VIP Experience for those hankering for an exclusive taste of New Orleans' most celebrated treat.
October 12th-14th: Crescent City Blues & BBQ Festival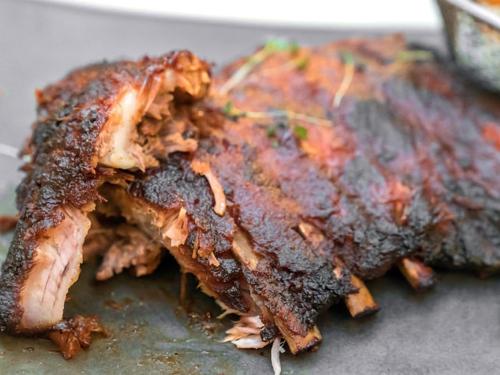 New Orleans is not typically known as a barbeque city, but this exceptional event is host to the Big Easy's best barbeque, all backed up by some wonderful blues music performed by local and nationally-acclaimed artists like guitar legend Jimmie Vaughan and New Orleans' own "soul man" Walter "Wolfman" Washington.
This award-winning event (which is free!) features two music stages, a dozen of the area's best barbeque masters and a huge arts market. For those looking for a more exclusive, comfortable time, there is also a VIP Experience pass which gives you access to premium seating as well as indoor and outdoor hospitality areas with complimentary food and drinks.
October 12th-14th: WWII Air, Sea & Land Festival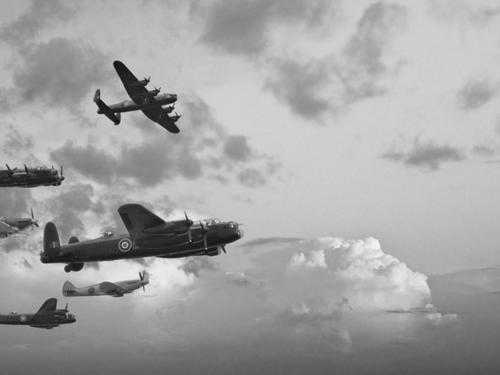 Taking place in the same time slot as the Crescent City Blues & BBQ Festival, the WWII Air, Sea, & Land Festival is a thrilling three days dedicated to bringing the past alive through a variety of events celebrating the history and legacy of World War II.
Featuring real flying planes from the war like the P-51 Mustang and the infamous Japanese Zero, 1940s-era entertainment by the World War II Museum's own Victory Belles, and interviews onstage with World War II veterans, this festival is an absolute must for any history buff and offers enough variety to thrill the entire family. Best of all, children 12 and under get in free, so be sure to make it to this history-filled fest! The festival will take place at the New Orleans Lakefront Airport in New Orleans East.
October 13th: Carnaval Latino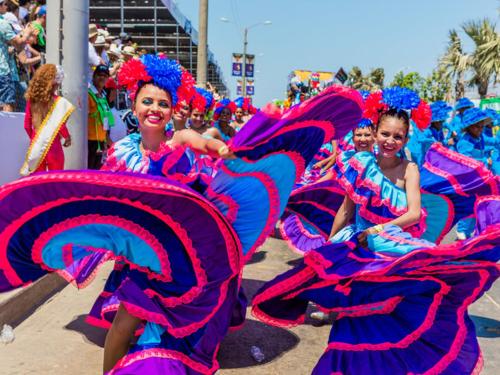 Just when you thought the middle of October couldn't get any more festive, Carnaval Latino occurs in New Orleans on October 13th! At 19 years and counting, this fiesta is a complete celebration of Latin food, culture, music, and art.

Featuring musicians from several Latin American countries as well as local performers, this fun festival sponsored by the Hispanic American Musicians and Artists Cultural Association gives attendees a taste of Latin America without even having to leave New Orleans! True to its location, the event even features a parade (Desfile de las Americas) complete with bands, pageantry, and over 20 floats!

October 17th-25th: New Orleans Film Festival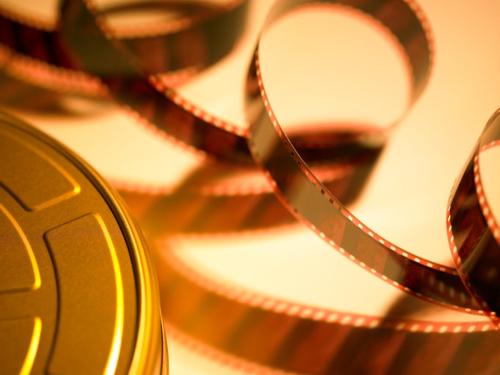 Named by MovieMaker Magazine as both one of the "Top 25 Coolest Film Festivals in the World" and included in its list of "Top 50 Film Festivals Worth the Entry Fee" for six years straight, this film festival certainly lives up to its remarkable reputation.


As one of the largest film festivals in the entire Southern United States, the New Orleans Film Fest has grown remarkably over the years from its humble beginnings to become the internationally-acclaimed annual event it is today, routinely attracting over 20,000 people, 400+ filmmakers, and nearly 250 films. Film buffs can revel in the fact that this is one of the few film festivals that is Oscar-qualifying in all three Academy-accredited categories: Narrative Short, Documentary Short, and Animated Short.

October 20th: Mac & Cheese Fest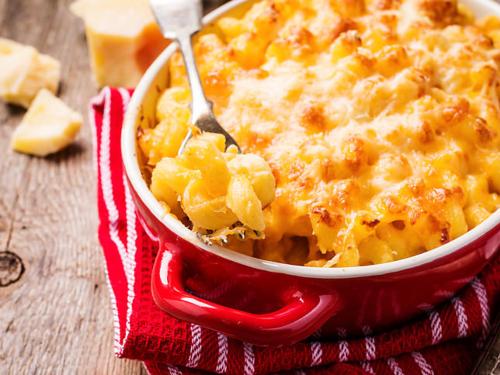 With all the crazy delicious food festivals New Orleans hosts every year, this one might just take the cake. Macaroni and cheese lovers can rejoice in this glorious fest dedicated to the dish. After its inauguration just last year, 2018 brings this festival back to conveniently-located and spacious Louis Armstrong Park just outside the French Quarter (and not far from La Galerie!).
This free, kid-friendly event features dozens of mac n' cheese dishes from a number of restaurants, food trucks, and other vendors. Of course, no festival is complete without some live, local music, and there is plenty of that on hand with acts including George Porter Jr., John Boutte, and singer-songwriter Grayson Capps.
November 9th: Boudin, Bourbon, & Beer Fest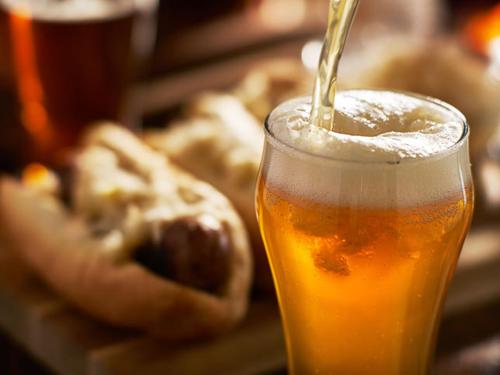 Boudin, bourbon, and beer are a trio made in heaven. While not free, tickets to this boozy 21+ festival include all you can eat food from over 70 of the nation's best chefs, open bars stocked with local and craft beer, wine, and spirits, featured musical entertainment by, and a unique premium cigar bar, dessert tasting station and more!

Sponsored by Emeril Lagasse's Foundation, whose mission is to inspire, mentor & enable youth to reach their fullest potential through culinary, nutrition and arts education, the festival takes place at Champions Square. Doors open at 6 pm; Food stations close at 9:30 pm and musical entertainment ends at 10:30 pm.
November 11th: Oak Street Po-Boy Festival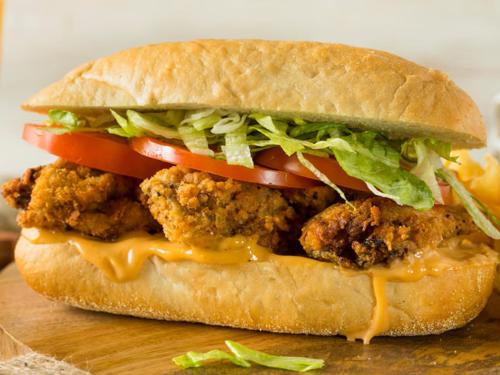 It's finally here again! This extremely popular block party-style
festival dedicated to the poboy
completely transforms Oak Street's bustling business corridor into poboy paradise! With over 60 variations of the classic New Orleans sandwich, from Oyster Rockefeller to alligator, there is surely something to please everyone's stomach at this unique and delicious event. Also returning this year is the popular Where Y'Art Market, showcasing an awesome array of local art. Of course, the fest will also include music by a variety of local bands like the New Orleans Suspects and Soul Brass Band to keep the party going all day long!
Presented by Oak Street Merchants, Residents and Property Owners, whose mission is to stimulate the Oak Street corridor between S. Carrollton Ave. and Leake Ave. by improving its appearance and safety, preserving the historic integrity and local culture, attracting, supporting, and promoting diverse, sustainable businesses.
November 1st-4th, 8th-11th, 15th-18th: Hell Yes Fest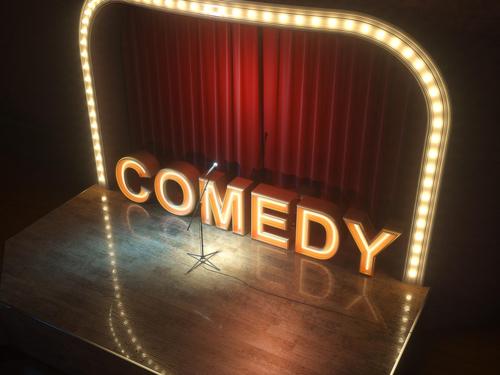 Get ready for some laughs! Spanning several nights over multiple weekends with a diverse lineup from around the world,
Hell Yes Fest
is the Gulf South's largest comedy festival. The funny festival will take place at 2706 St. Claude Avenue at
The New Movement
comedy theater in the historic Bywater section of New Orleans. The event will highlight a collection of comedy styles including improv, sketch, and stand-up, along with other surprise shows and formats to keep audiences laughing all fest long!
Past performers include acts as acclaimed as Sarah Silverman, Nick Swardson, and Hasan Minhaj, so this year's line up is practically guaranteed to be show-stoppingly spectacular!
November 17th: Fête des Fromages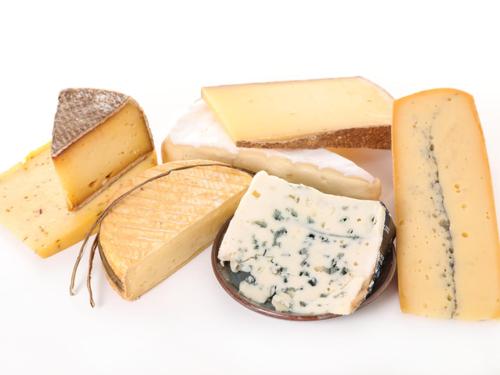 As if New Orleans food fests couldn't get any cheesier, November 17th brings us Fête des Fromages, an event dedicated exclusively to cheese (and wine, of course!). Sponsored by the French American Chamber of Commerce for the Gulf Coast Region, this fete based at the New Orleans Jazz Museum located on the grounds of the U.S. Mint features a sampling of more than 100 different delicious cheeses from around the world. Accompanying all of these cheeses is a sampling of specialty foods, a ton of different wines, ciders, and beer, and cooking demonstrations from celebrated chefs from around the country.

November 17th-18th: Tremé Creole Gumbo Festival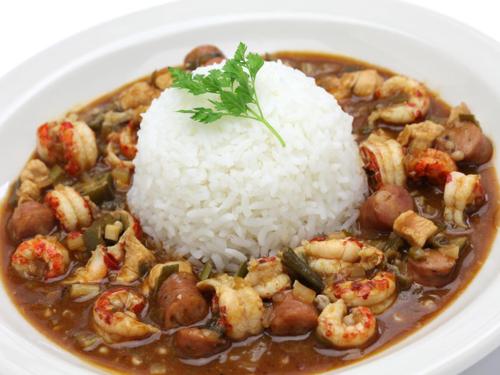 Also appearing on November 17th and carrying on into the following day is the Tremé Creole Gumbo Festival. Now in its 11th year, the Tremé Creole Gumbo Festival is, despite its name, actually the premier brass band showcase in New Orleans. With the Grammy-award-winning Rebirth Brass Band as the headliners, the fest will also exhibit a diverse class of some of New Orleans' best brass bands, including Hot 8, Trumpet Mafia, and trombonist Corey Henry and his band, the Tremé Funktet.
Beyond the brass band music, the Tremé Creole Gumbo festival is also a food fest, focusing on New Orleans' delectable very own homegrown soup: gumbo. Gumbo is an amazing representation of the melting-pot that is New Orleans, and this festival will feature almost every kind of gumbo imaginable. From traditional gumbos like chicken and sausage and shrimp and oyster, to gluten-free and yes, even vegan varieties, the astounding mix of gumbos available at this event is sure to appeal to everyone's palate!
The festival is put on by the New Orleans Jazz & Heritage Foundation, the same organization behind Jazz Fest, so you can be sure this will be one stellar, well-run fest.
If you love brass bands and gumbo, this is one fest you can't afford to miss!
Experience New Orleans This Fall Festival Season
These New Orleans fall festivals offer residents and visitors alike the opportunity to fully experience the Crescent City and all that makes it unique. Take your pick from our list of New Orleans fall festivals and experience local New Orleans culture and cuisine in a fun, fresh way this fall season!