Are You Ready To Fall for New Orleans?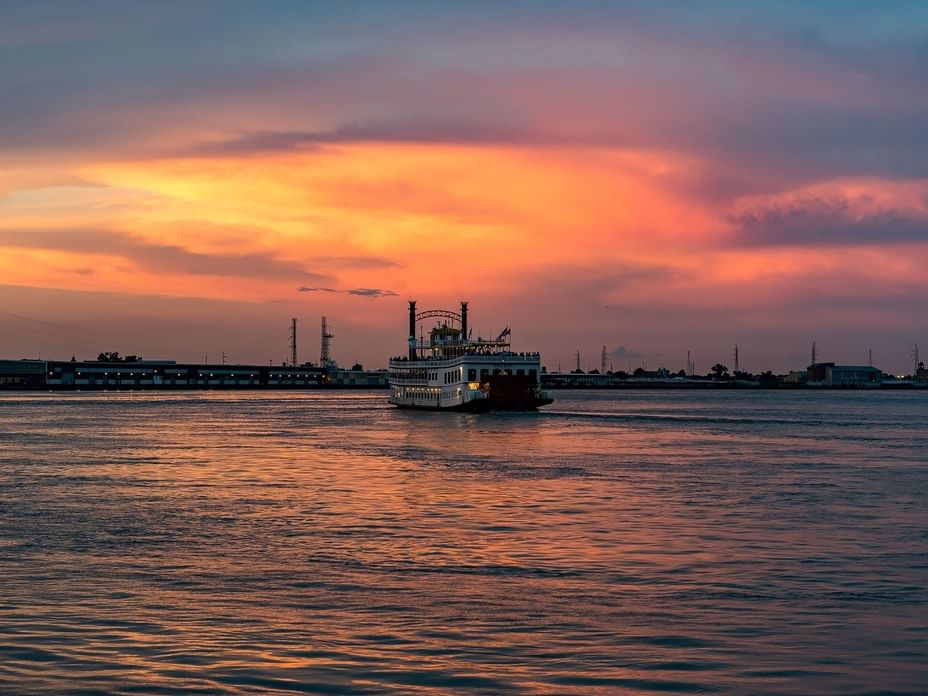 Fall in New Orleans is usually a time for incredible live events, festivals, and parades like the Krewe of Boo and Carnaval Latino. However, this year, the COVID pandemic is limiting these large, group gatherings, so what's a person to do in NOLA come this fall season? As it turns out, plenty!
Many popular fall fests and events are finding ways to go virtual, fest-in-place, and carry on in unique and creative ways. This means, your fall festivities don't have to be squashed. Here are just a few of the ways you can get your NOLA groove on as summer starts to fade into autumn:
Crescent City Blues & BBQ Festival -- The fest will go on, but it's going to be ala Festing in Place style. Celebrate rhythm and blues and amazing barbecue goodness during the festival timeline, October 16th through 18th. Keep up with all the latest updates by checking the website or subscribing to The New Orleans Jazz & Heritage Festival and Foundation, Inc.'s mailing list!
Carnaval Latino -- Scheduled for October 10th, this annual celebration showcases and honors Hispanic culture with a fantastic assortment of music, food, and art. The festival is hosted by the Hispanic American Musicians and Artists Cultural Association and features multiple talented local musicians as well as artists from overseas. Keep up to date by checking the website and their Facebook page to get all the latest updates of how Carnaval Latino will celebrate this year!
Beignet Fest at Their Place -- Every year during the first Saturday of October the Festival Grounds at City Park becomes a veritable feasting ground for beignet-lovers, featuring the classic powder-sugar-coated classic as well as savory options stuffed with seafood and cheese. The event is a product of the Tres Doux Foundation and raises funds for children with Autism. This year, the Beignet Fest encourages everyone to celebrate with their "Fest at Their Place," model. You can visit and support all of the vendors that would have been spread out across the Festival Grounds by visiting them at their place of business! Check out the website for a map of vendors, special menus, and to make a donation to the cause!
Whether you check out one of these fests with a twist, or find a local Saints viewing party, or just want to stroll through the French Market and shop for fresh fall produce, NOLA always has lots to offer visitors!
Plus, La Galerie is making it even better with our Fall in Love with New Orleans special! You'll get a bottle of Veuve-Clicquot Champagne and two praline treats upon your arrival! Plus, enjoy a BOGO cocktail drink coupon and free appetizer with the purchase of two dinner entrees at our in-house restaurant, Coterie NOLA. You can even come early or stay late with complimentary early-check-in and late-check-out options. See you this Fall!