Welcome To La Galerie French Quarter Hotel
Discover New Orleans From Our Convenient Decatur Street Address
La Galerie French Quarter Hotel is a contemporary boutique hotel housed in a historic building situated where New Orleans' CBD meets the historic French Quarter. Our sought-after location on Decatur Street makes us the perfect choice of hotels for business and leisure travelers seeking hotel accommodations near downtown New Orleans or French Quarter attractions, restaurants, and nightlife.
Inspired by the rich culture of New Orleans, La Galerie French Quarter Hotel features a contemporary art gallery, Claire Elizabeth Gallery, showcasing the works of up-and-coming local contemporary artists. Be sure to peek into the gallery to see what's showing during your stay!
Enjoy our quiet French Quarter neighborhood while being steps away from the French Quarter action in one of our newly renovated rooms. Best of all, you'll be made to feel completely at home with warm, personalized service from our friendly staff.
Dining & Drinks at Coterie NOLA
Savor creative New Orleans-inspired cuisine at this sophisticated yet fun and inviting restaurant.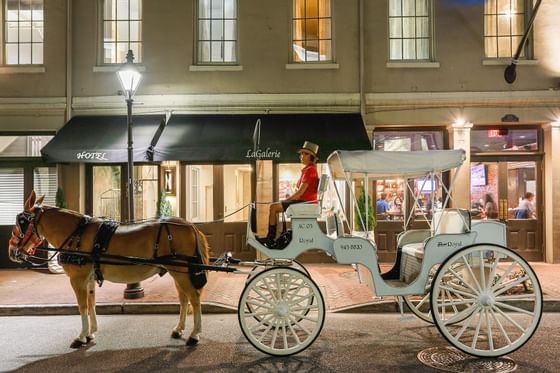 What's Nearby
Our hotel's location on Decatur Street puts you near an array of French Quarter attractions. Stroll to New Orleans must-sees like Jackson Square, the historic Streetcar lines, fine dining restaurants, Audubon Aquarium of the Americas and Audubon Butterfly Garden and Insectarium.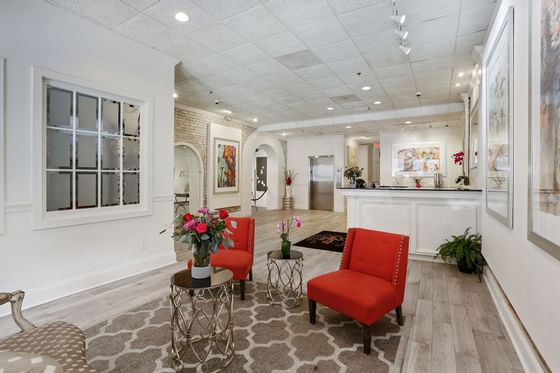 Amenities
Whether work or play brings you to New Orleans, find everything you need for a relaxing, rewarding stay.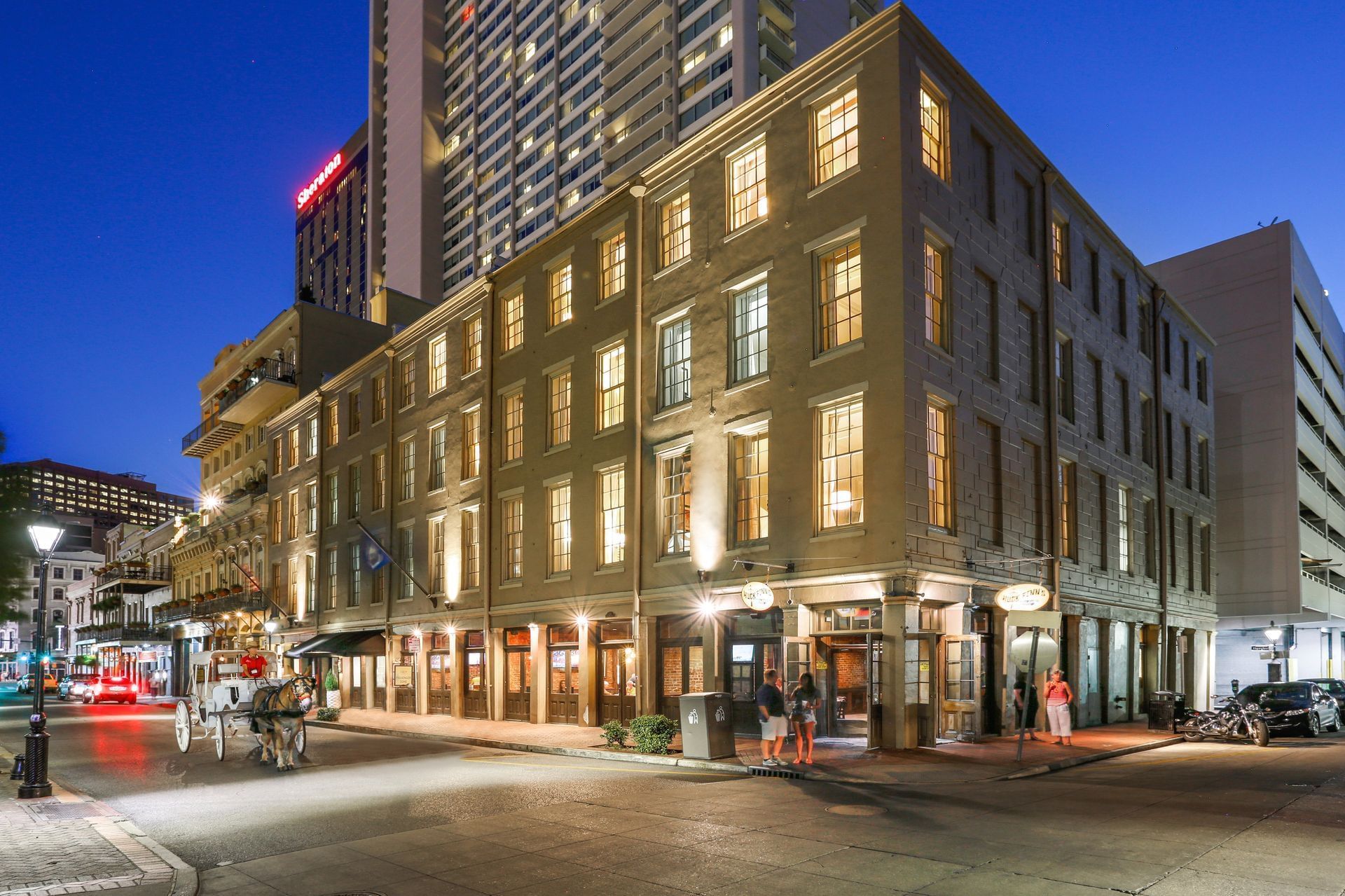 Our latest news
The Five Most Romantic Restaurants in the French Quarter
If you're ready to wine and dine your sweetheart for Valentine's Day, you'll need a romantic setting to do it. Lucky for you, when you're in New Orleans, you have your pick of some of the most amazing restaurants in the world. From cozy, intimate booths in the back to quaint courtyards to sparkling chandeliers, there's a place for every kind of romantic.