New Orleans: Haunted Legends and Mysteries
The LaLaurie Mansion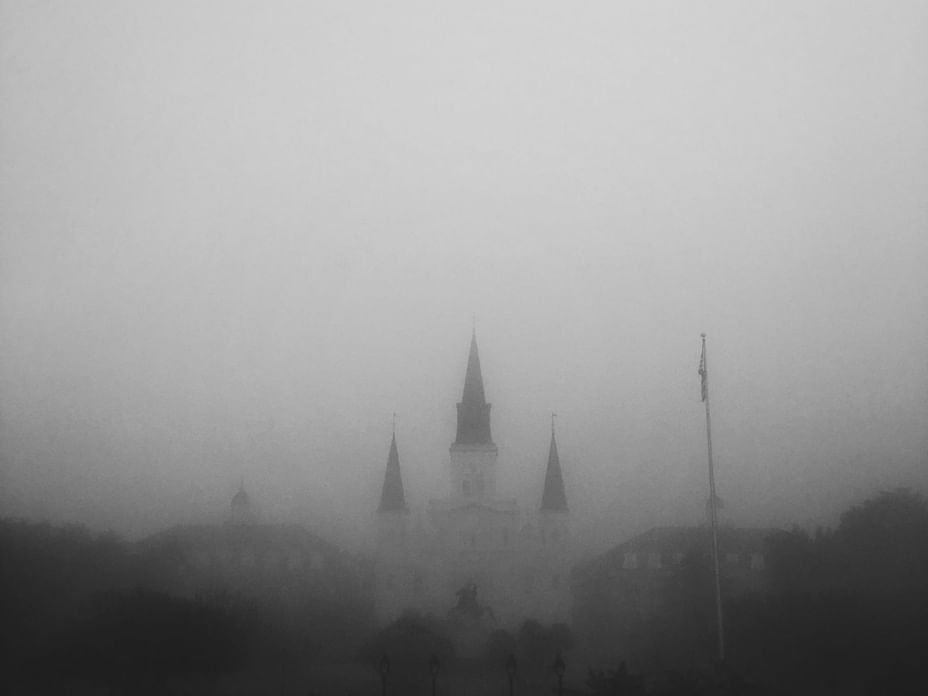 When you spend time in New Orleans, you've got access to tons of intriguing attractions and experiences, and quite a few sites are reputed to be haunted. If you want to add a dash of haunted history to your NOLA adventure, there are boundless opportunities to do so. If you want a guide for your ghostly journey, you can opt for a tour.
For over 20 years, New Orleans Haunted History Tours has been regaling locals and tourists alike with stories of NOLA's dark history. Mixing history and theatricality to bring you an entertaining and enlightening vision of the Big Easy's dark past. You can hear chilling stories and visit some of the most haunted places in the city.
But, you don't have to take a tour to hear the story of one of the French Quarter's most haunted residences. We've got one for you right here, right now. So, whether you're relaxing in your plush hotel bed, or sipping on a cocktail in a swanky jazz lounge, check out this haunting tale and see how many goosebumps start to rise up across your skin. Maybe you'll even catch sight of one of these famous apparitions.
Here's the second chilling tale in our Haunted Legends and Mysteries Series...don't get too scared now!
The LaLaurie Mansion
Located at 1140 Royal Street, the gray stone building that stands on the corner was built in 1832. It is one of the most popular homes in the city, dubbed as one of (if not the most) haunted house in all of NOLA. If you want to pay a visit to this eerie abode though, you'll have to settle for a view from outside, as no one is allowed to go in.
Today, the home serves as a private residence, and the current owners aren't exactly open to the idea of tour groups roaming through their home (understandably so). But why exactly is this seemingly normal-appearing mansion so infamous? It's all because of the original owner, Madame Delphine McCarty LaLaurie. Delphine lived in the home with her third husband, Dr. Leonard LaLaurie, and their son.
Like many Creole families of the time, the LaLauries owned slaves. There are many stories circulating around Delphine's treatment of her slaves, one of which raised the eyebrows of authorities and sent them calling. Allegedly, Delphine grew enraged when a young slave girl pulled her hair while combing it. Delphine chased the girl down the hallway, and the girl, fearing for her life, tried to escape out of a third-story window and fell to her death. Instead of alerting authorities, Delphine buried the body and tried to cover it up, earning her a stern talking to from the police.
The Fire That Started It All
But, the biggest story revolving around the mansion took place in 1834, when a fire (believed to be started by one of the slaves) broke out in the mansion during one of the LaLaurie's many lavish parties. When firefighters entered the mansion, they discovered horrific scenes in the attic, from slaves crammed into boxes, body parts were strewn across the floor, and many dead slaves chained to walls. Citizens were furious and demanded that the LaLaurie's pay for their crimes, but the couple allegedly had already fled town in a waiting carriage.
Truth or Legend...or a Little Bit of Both?
Over the years, the stories surrounding the ghostly mansion have changed and perhaps been exaggerated. These stories have been further fueled by shows like American Horror Story that showcased Delphine as a true monster. While Delphine did indeed mistreat her slaves, certain evidence has pointed to the claims of botched surgeries, broken limbs, and the like as being false. Also, some evidence has also shown that Dr. LaLaurie had no involvement in his wife's ill-treatment of the slaves. Of course, we may never know for sure, and Madame Delphine's reputation as a serial killer could be well-founded.
However, there is believed to be a strong dark power in the house, created by all of the despair and misery associated with its past. During renovations, about 20 years after the fire, it's claimed that many corpses were discovered under the floorboards. Owners throughout the years have claimed to hear moaning and crying, and there have also been claims of many people driven to suicide by the mansion's dark forces.
While you can't enter the LaLaurie Mansion yourself, it's worth a visit to the corner of Royal and Governor Nicholls Streets to peer at this spirited manor. Listen closely. You might hear the moans of restless souls, or perhaps catch sight of a young ghost girl climbing from a window. Until next time, enjoy NOLA's haunted sights and sounds and don't get too scared, it's all part of what makes this city so unique.