Art Lover's Halloween: JAMNOLA and a Stay at La Galerie Hotel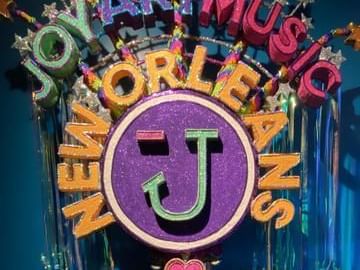 Related Entries
The Big Easy is full of tales of the supernatural, mysterious, and downright puzzling. When you take a stroll through the French Quarter, pop into a neighborhood restaurant, or even browse through one of the many local shops, you'll likely find yourself exploring a haunted place (whether you realize it or not). This darker side of the city is part of what gives NOLA such a rich and colorful story and enticing charm.
This brand new, creativity-centered pop-up features over 20 New Orleans artists working together to create a NOLA-themed, immersive cultural experience. The goal is to bring joy to others through the world of art and music, and the Big Easy is certainly one of the best places for such a worthy goal. When you step through the doors of JAMNOLA, you'll be transported through a 12-room journey that celebrates everything New Orleans, from art to music to food and beyond!
.For a special Halloween surprise, JAMNOLA presents La Adorna's House of Eclectic Souls, October 27th - October 31st. Artist La Adorna brightens up this traditionally dark season with glittering spirits and specters donning her unique craft couture. You can take part in a costume contest to show off your own inspired creations, meet talented artists, and perhaps snag a goodie bag or a few treats. The exhibit is open to all ages, but all children under 16 must be supervised by an adult at all times.
A Few Tips Before You Go
Prepare for your JAMNOLA experience to take about an hour or more, and make sure to get tickets online; they won't be available at the door. Also, COVID protocols are in place, and all guests need to wear a mask and will be temperature checked at the door. The artists and staff ask anyone that is feeling unwell to please not visit the art experience. Make sure to check out JAMNOLA's site for more information before you go.
Complete Your Visit with a Stay at La Galerie Hotel
If you're an art lover, then a stay at La Galerie Hotel is the perfect way to complete your New Orleans adventure. This contemporary boutique hotel not only features its own art gallery, The Claire Elizabeth Gallery but also is steps away from some of the hottest art galleries in the city.
Not to mention a stroll through the historic French Quarter is sure to delight you with its own sense of Halloween charm as you pass by decorated houses, take part in haunted tours, and witness other intriguing sights. When you're hungry, enjoy delicious New Orleans-inspired cuisine and a cocktail or two at Coterie NOLA Restaurant and Oyster Bar, La Galerie's on-site restaurant. Book your stay with us today, and experience the artistic and flavorful side of New Orleans, starting with your very own hotel room.