New Orleans Tailgating Guide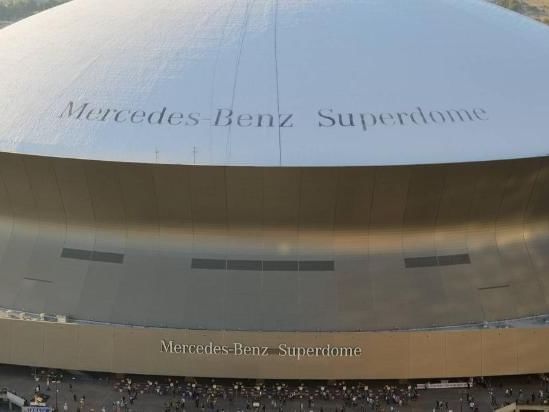 New Orleans is a city notorious for its food, drinks, and parties. Game day in the Crescent City is no different, and we take our tailgating extremely seriously. Before, during, and after a New Orleans Saints football game, the city will be awash in black and gold, full of fans from across the "Who Dat nation." Whether you came to town for a Saints game or are a long-time resident of the city, you'll want to have the best tailgating experience. Read our complete New Orleans tailgating guide and you won't miss a beat.
What to Wear to a Saints Game
To really make the most of your Saints experience and blend in with the locals, be sure to dress head to toe in the Saints' colors of black and gold. You'll see superfans wearing Saints helmets, jerseys, and even full costumes in preparation for the game. If you want to spruce up your outfit before the game, mingle with fellow tailgaters and get your face painted or borrow some extra gear to show your team pride.
Where to Tailgate in New Orleans
Champions Square
Champions Square is a sprawling, 60,000 square foot outdoor plaza located next to the Superdome. It accommodates as many as 8,000 fans who party before the game or view the action there on jumbo screens. Saints fans who choose to tailgate or enjoy the game in Champions Square experience many of the same amenities as those who head into the stadium. A pre-game Champions Square experience includes live entertainment, frosty drinks, and tons of food.
Loyola Avenue
Fans often think of tailgating in a parking lot as the only true form of tailgating, and they may be right. In Saints country, tailgating is a high-tech event centered around some of the best food and coldest beer you can get around the city. La Galerie guests cross Loyola Avenue on the way to the Superdome. Cars pack in the night before to get the best spots in both the parking garages and lots. Come early and stay late to tailgate with the pros.
South Rampart Street
South Rampart Street runs parallel to Loyola Avenue and is home to thousands of tailgaters on game day. Here, you see more parking areas where fans prepare their entire tailgating setups. Walk from your room at La Galerie to see crowds on your way to and from the game.
What to Eat on Game Day
Like any good tailgate, food is available everywhere. The most prepared fans have entire culinary preparations complete with coolers, grills, tables, and tents. If you manage to become friends with an experienced tailgater, you'll be invited to share in their food and drink. Sometimes the easiest way to make friends at a tailgate is to strike up a conversation about an obvious mutual interest - football.
For those that want a more restaruant-ready meal, there are countless food options near Champions Square and the surrounding area. Among the food vendors with concessions in the Square are:
Red Fish Grill
Acme Oyster House
Drago's
Bourbon House Seafood
Dickie Brennan's Steakhouse
Wow Café and Wingery
The Praline Connection
Outback Steakhouse
Galatoire's
In the area that surrounds the Superdome, most fans visit fast and easy restaurants like The Company Burger, Walk-On's Bistreaux & Bar, and Juans Flying Burrito.
Where to Drink on Game Day
In New Orleans, there is no "open container" law which means adults of age can legally drink in the streets. Fans take full advantage of this law and will drink their pre-game libations anywhere and everywhere. However, besides the stated tailgating locations, fans will also head into downtown bars before and even during Saints games. To get the best sports bar experience, visit Walk-On's Bistreaux & Bar, Mannings, or Barcadia.
How to Get Downtown in New Orleans
Every Sunday during Saints season, the entire New Orleans downtown area is swamped with cars. As people weave in and out of traffic and compete for the few parking spots, you'll realize that you probably should have left your car at home. If you're a guest of La Galerie Hotel, the most popular tailgating destinations are just a short walk from your room. Champions Square is just one mile away from the hotel, and other informal tailgating locations are on the way. If you're a local or you're not staying at the hotel, it might be best to take an Uber, Lyft, or taxi downtown to avoid parking altogether.
Superdome Parking
If for some reason you have to drive, it's best to get down early to make parking less stressful. The Superdome has seven public parking garages and two lots, but they only fit around 7,000 cars. The public parking areas are cash-only and rates are $25 - $100 per hour. Unfortunately, once your car is parked, you can't leave without paying for parking a second time. Americans with Disabilities Act (ADA) parking is available in all of the Superdome garages with wheelchair accessible ramps. The map below shows the Superdome garages and lots: