Summer Festivals You Gotta See in New Orleans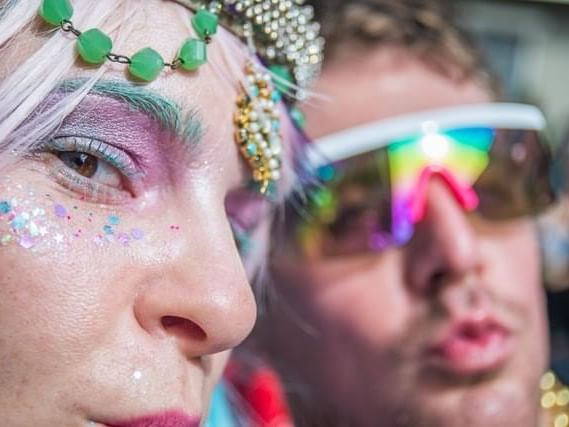 So lather on the sunscreen, put on your favorite shades, and grab a frosty cocktail. It's time to check out these New Orleans summer festivals.
1. Creole Tomato Festival
Every year, the Creole Tomato Festival kicks off in June in the historic New Orleans French Market. Experience family-friendly activities, delicious Creole tomato dishes, and live music during this fun-filled event.
2. Juneteenth Festival
The New Orleans Juneteenth Festival takes place over two days, featuring an outdoor fest, gala, entertainment, food, and other festivities. It's one of the city's newest festivals, starting in 2020.
3. Essence Festival of Culture®
Summer brings one of the world's most famous and well-attended events -- the Essence Festival of Culture®. Taking place during July 4th weekend, the event features music, lectures, art, food, and big-name performers coming together for an experience like no other.
4. Cajun Zydeco Festival
Celebrate southwest Louisiana at the New Orleans Cajun Zydeco Festival, held every year in June and spanning several weekends. The festival features a concert series and delicious food, presented by the New Orleans Jazz and Heritage Foundation.
5. Satchmo Summerfest
Head over to the New Orleans Jazz Museum in the beginning of August for the Satchmo Summerfest to experience great music and food. The festival celebrates Louis Armsrong and coincides with his birthday, August 4th.
6. 4th Fest
Celebrating the nation's independence in the Big Easy? Spend July 4th in NOLA watching fireworks over the Mississippi River, eating amazing food, and listening to great music from Crescent Park.
7. New Orleans Wine and Food Experience
Try delicious dishes from the city's best chefs and taste wines from around the world during the annual New Orleans Wine and Food Experience. Held annually in June, the event features multiple events and tastings and offers several package options.
8. New Orleans Pride and Southern Decadence
The LGBTQ+ community in New Orleans is strong and diverse, and June features a wide range of celebrations and events to celebrate that welcoming spirit. Labor Day weekend might mark the unofficial end of summer, but the fun keeps going in New Orleans with Southern Decadence. The event is one of the city's biggest celebrations, featuring events, parties, and fun for all throughout several days.
Other Fun Summertime Activities in New Orleans
When visiting New Orleans in the summer, consider checking out some of these other local events.
The Red Dress Run
Everyone participating in this annual event, and that means everyone, puts on their best red frock for the Red Dress Run. Lots of participants assemble to run (and drink) as they raise money for several local, small non-profits.
White Linen Night
Support the Arts District of New Orleans by attending White Linen Night in August. The event takes place annually on the first Saturday of August, with guests donning white attire flooding the streets of downtown NOLA. Stroll down Julia Street and check out galleries, shops, and works from local artisans while trying great food and cocktails.
Running of the Bulls
Another annual fun run in the Big Easy is the Running of the Bulls. But you won't find any bovines here. Unlike the traditional event in Pamplona, Spain, the NOLA version showcases costumed roller derby leagues from around the world becoming bulls on wheels. Of course, you'll also find plenty of tasty food and drinks from local restaurants to enjoy throughout the three-day event.