8 Ways to Celebrate Father's Day in New Orleans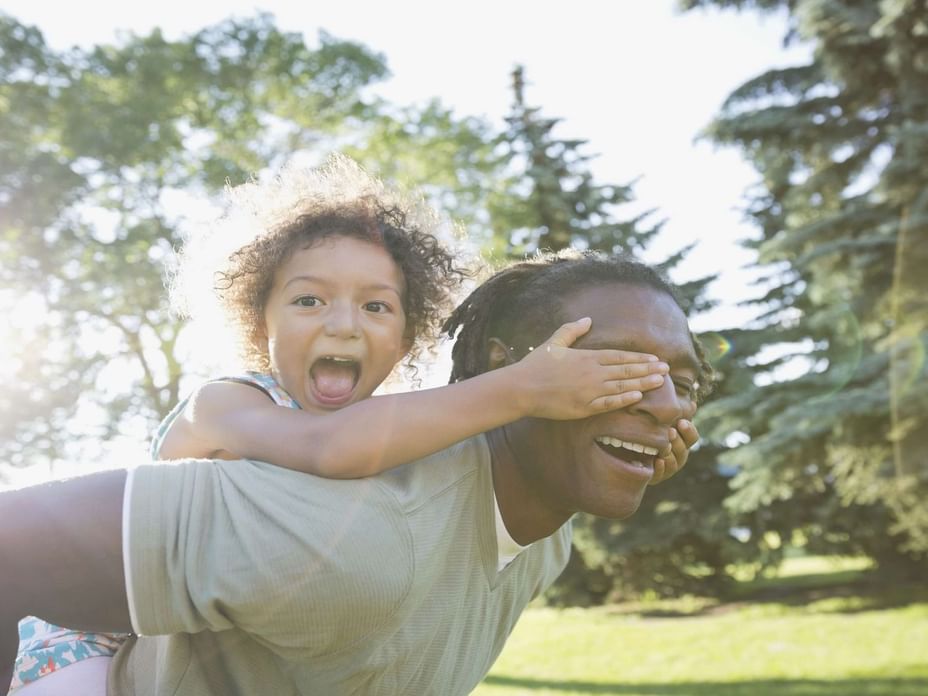 Related Entries
Yes, summertime in New Orleans gets hot, but that doesn't stop the fun. In New Orleans, every season is the best time for a festival, and summer is no exception. Plus, it's one of the best times to visit New Orleans if you want to snag some great travel deals.
1. Go Golfing
Take Dad golfing at one of NOLA's top golf courses and enjoy some friendly competition while you catch up on each other's lives. If you prefer a bit more of a laid-back golfing experience or it's a rainy day, check out Loft 18 in nearby Metairie for some indoor fun.
2. Take a Swamp Tour
Explore the wonders and mystery of the Louisiana swamp with an exciting swamp tour that takes you on a unique adventure. The summer months are prime times to spot alligators and other local wildlife. Depending on your tour, you might take a kayak, airboat, or tour boat on a 30-minute or longer excursion. Some companies to check out are Cajun Encounters, New Orleans Kayak Swamp Tours, and Airboat Adventures.
3. Hire a Fishing Charter
Book a local fishing charter and give Dad a full day of fishing, boating, and practicing his dad jokes. There are several companies to choose from in the New Orleans area. Your hotel's concierge can help you find the right one for you.
Every year in June, New Orleans invites guests to experience fabulous food and wines from the city's top chefs. Try creative dishes, sample wines from around the world, and participate in various tastings over several days.
5. Check Out A Fun Festival
No matter what time of year you visit New Orleans, you'll always find a few festivals to add to your itinerary. In June, take Dad to the Cajun Zydeco Festival, Creole Tomato Festival, New Orleans Juneteenth Festival, or the world-famous Essence Festival of Culture®.
6. Take a New Orleans Cooking Class
Does your dad love to try out new things in the kitchen? Maybe he dreams of being the next Gordon Ramsey or Emeril Lagasse. Let Dad channel his inner chef with a hands-on cooking class at the New Orleans School of Cooking.
7. Eat Like a King
If you prefer someone else to do the cooking, no problem. There's no shortage of places to eat in New Orleans, so no matter what dad's appetite craves, you'll find multiple options.
Grab some finger-licking good barbecue, try the best seafood you've ever experienced, or indulge in authentic Cajun and Creole cuisine. Chow down on po-boys, beignets, juicy steaks, and everything else your taste buds could ever want at some of the world's most incredible restaurants.
8. Tour a Local Brewery
What better way to celebrate Dad's special day than kicking back with a couple of pints? Many local breweries also feature restaurants, tours, tastings, live entertainment, and special events. Visit Faubourg Brewing Co., Urban South Brewery, or NOLA Brewing Company, to name a few.
Happy Father's Day, Ya'll!
After giving Dad a Father's Day he won't soon forget, unwind in a comfortable Nola Hotel Group property to get all the comforts of home in the heart of the beautiful Crescent City. Talk with the staff at your hotel about even more ways to make your stay the best it can be.