It's COOLinary Time Again, New Orleans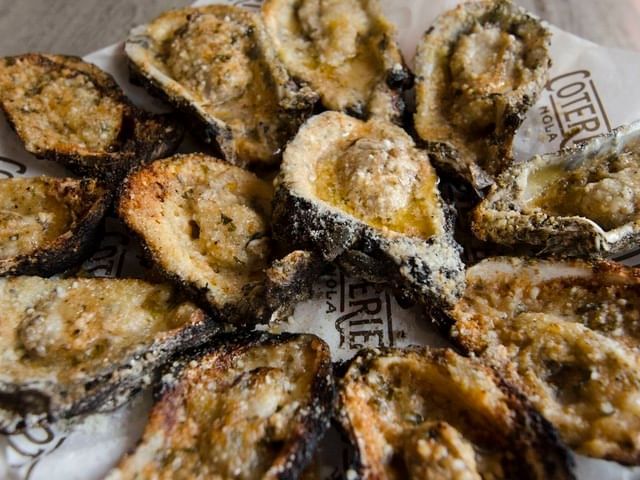 It's the moment locals and visitors alike wait for each year in The Big Easy, COOLinary New Orleans. During summertime, many fabulous restaurants throughout the NOLA area offer outstanding deals on their most delicious menu items.
Guests can enjoy incredible Cajun and Creole cuisine and more, with lunches for $25 or less and brunches and dinners for $45 or less. Plus, you can opt to dine in at some of the most iconic NOLA establishments or pick up your meal to-go. For 2021, COOLinary takes place July 14th through September 5th, so get your taste buds and your appetite ready for a food journey like no other.
Here's a taste of some of the fabulous restaurants participating in the event; which one will you choose? (Hint: You don't have to pick just one.)
A French Quarter favorite for over 70 years and always locally-owned, this popular oyster bar provides good food, a casual atmosphere, and a great place to spend time with friends. Have fresh oysters shucked right before your eyes and indulge in ever-changing daily specials.
The COOLinary menu features a two-course lunch menu for $25 and a three-course meal for $45. The restaurant is open Sunday-Thursday from 11 AM to 9 PM, Friday and Saturday 11 AM to 10 PM.
Enjoy fantastic New-Orleans inspired cuisine in a charming setting or take in lovely French Quarter views while you have your meal on the courtyard patio. The food comes directly from local fishermen and farmers, so you know you're getting incredibly fresh and high-quality ingredients.
The COOLinary menu features a three-course brunch on Saturdays and Sundays for $35, including your choice of a Mimosa or Bloody Mary. Or you can opt for a three-course dinner on Thursday through Sunday for $45. The restaurant is open from 3 PM to 9 PM on Thursday and from 3 PM to 10 PM on Friday. It opens at 10 AM on Saturday and Sunday, closing at 10 PM and 9 PM, respectively.
Appearing on numerous "Top Steakhouse" lists, this NOLA icon prides itself on the perfect beef preparation and serving its guest in a grand setting. Enjoy a world-class glass of wine along with oven-roasted prime rib, grilled filets, and more.
The restaurant is offering a three-course dinner menu for $45 during COOLinary, Tuesdays through Saturdays beginning at 5 PM.
Are you hungry yet? Here's a complete list of participating restaurants. If you opt to get your meal to-go, take it back to your posh hotel room at the elegant La Galerie Hotel. You can enjoy your meal alongside a New Orleans specialty cocktail after admiring the many contemporary paintings in our resident art gallery, the Claire Elizabeth Gallery. Bon Appétit!