Best Outdoor Activities in New Orleans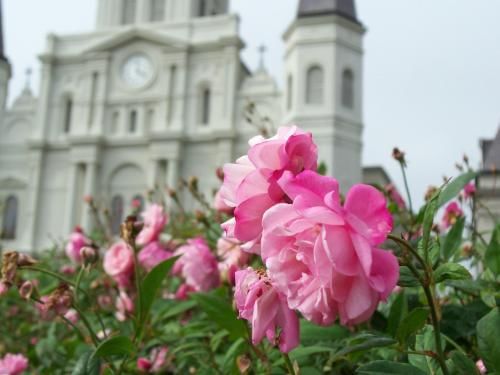 New Orleans is known for its city life. Mardi Gras parades, live jazz music, and drinking on Bourbon Street are often the first things that come to mind when New Orleans is mentioned. But with gorgeous lakes, swamps, bayous, and a variety of plants and wildlife around, there are plenty of natural attractions in the area as well. Soak up some sun and enjoy the great outdoors with our list of the best outdoor activities in New Orleans.
Fishing Charters
Fish like a local with one of the many fishing charters located in New Orleans and the surrounding area. They provide the equipment and knowledge to give you a fishing trip you won't soon forget. Even if someone in your travel party doesn't love to fish, the natural beauty of the landscape is enough to make it worth the while.
Take your pick from these top fishing charters:
Swamp Tours
If you haven't been to one yet, you might not think a swamp is a pleasant place to spend an afternoon. But the swamps that surround New Orleans are filled with breathtaking beauty. Huge cypress trees and tangles of Spanish moss set the scene for alligators, pelicans, wild boar, nutria, and much more to make appearances as you glide through the water. Hear all about our swamps and the plants and animals that call them home when you take one of these guided swamp tours:
Kayaking and Canoeing
Kayaking, canoeing, and other paddlesports offer you more active experiences with the nature in New Orleans. Paddle up to the gnarled tree roots that caught your attention, reach out to touch the Spanish moss, or dip your fingers in the water all around you. Even the animals feel closer when you can come level with them on the water.
In New Orleans, experts and newcomers alike can find the kayaking or canoeing experience to meet their needs. Choose a route that will give you a real workout or just get a little leisurely exercise. Whether you want to take a tour or make your own way in a rented kayak or canoe, we've got an endless number of bayous, lakes, swamps, marshes, and more to put you on the water. Browse some of these great options to get started:
Hiking Trips
If land adventures are more your style, there are plenty of opportunities for hikes of all shapes and sizes within an hour of New Orleans.
Couturie Forest
Right in New Orleans' City Park, this forest is sure to amaze. There are 60 acres of forest full of fish, birds, and towering trees to explore. Take a quick trip around the one-mile hiking trail or wander off the beaten path.
Barataria Preserve
Explore the numerous trails and keep an eye out for wildflowers, birds, and even alligators along the way. You can take a self-guided tour, cell phone tour, or ranger-led tour to see the 23,000 acres of bayous, marshes, swamps, and forests within this expansive preserve.
Bonnet Carre Spillway
Less than an hour from New Orleans, the Bonnet Carre Spillway in Laplace offers just over five miles of hiking trail along the river. Become one of the 250,000 visitors who experience everything from hiking to biking, boating, fishing, off-roading, picnicking, playing sports, and more in this popular outdoor recreation area.
Fountainebleau State Park
Check out the 4.8-mile hiking trail or shorter nature trail about a mile long in Fountainebleau State Park if you want wildlife sightings. The nature trail contains two viewing platforms above the water so you can spot snakes, alligators, and more in and around the water. This Mandeville park is bordered by Lake Pontchartrain, Bayou Cane, and Bayou Castine, giving you an incredible view of New Orleans' various ecosystems.
Big Branch Marsh National Wildlife Refuge
Between Slidell and Mandeville lies the Big Branch National Wildlife Refuge and all of its recreational activities. In addition to fishing, hunting, and canoeing, there are several shorter nature trails as well as a longer four-mile hike where you will cross paths with oak trees and if you're lucky, endangered red-cockaded woodpeckers.
In New Orleans' unique blend of natural environments, there's something for everyone to enjoy. Whether you know what you like or you're looking for a fun way to stay active on vacation, these best outdoor activities in New Orleans are sure to bring something special to your trip. For more travel tips, browse La Galerie's other guides and activities.