New Orleans Thanksgiving: Add Some Remoulade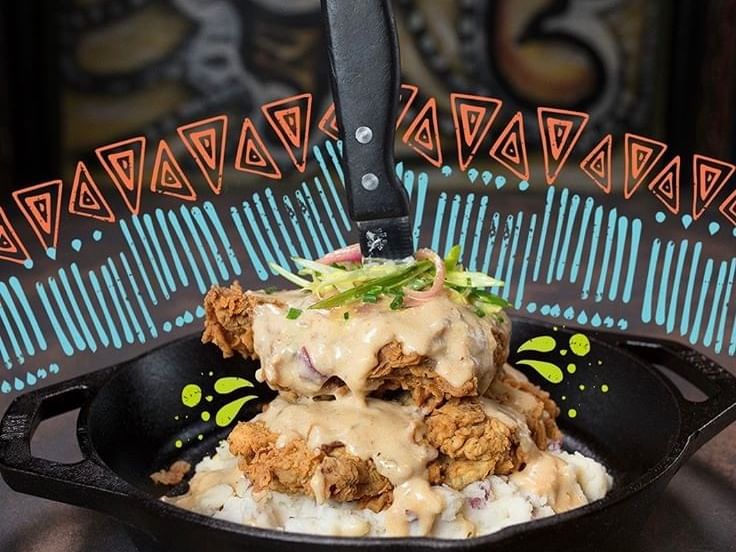 When it comes to food, no one does it better than New Orleans. On Thanksgiving Day, New Orleans locals enjoy many of the traditional Thanksgiving favorites, like turkey, stuffing, and cranberry sauce. However, it's also not uncommon to find a few Big Easy favorites among the side dishes.
Whether it's a starter of oyster soup, a side of jambalaya, or a delicious remoulade sauce to top off your favorite dish, you're sure to have more than enough to eat when you celebrate Thanksgiving NOLA style.
A Brief History of Remoulade
The word remoulade comes from a French word, ramolas, which means horseradish.
Remoulade originated in France sometime during the 17th century, when it was often necessary for cooks to use various sauces to hide the taste of spoiling meat and fish. This was a necessary step thanks to the lack of refrigeration during this time.
However, the sauce quickly became a popular addition to many different foods and spread throughout the world, including the United States. It became a staple of Creole cuisine in Louisiana in the early 1900s. In 1918, a wine salesman decided to open a restaurant on Bienville Street; that restaurant is Arnaud's, and it was the first place to introduce shrimp remoulade.
The Creole version of this popular sauce can be added to pretty much anything, although some of the most popular dishes are those that include shrimp, crab, fish, and even fried green tomatoes. Look on any restaurant menu that features Creole cuisine, and you will likely find shrimp remoulade or some crab cakes with remoulade for a tasty appetizer.
Make Your Own Remoulade
When you're prepping your Thanksgiving menu, why not whip up some remoulade to add that extra-special kick to some of your dishes? It's also a great addition to any sandwich you might choose to make with your leftovers the next day.
Here's a recipe for remoulade sauce, adapted from BeyondGumbo. This recipe makes about 1 cup of sauce and only takes 10 minutes to whip up, but allow at least an hour for it to chill before serving.
Recipe for Creole Remoulade Sauce
⅓-cup of white or sweet onion

½-cup of coarsely chopped celery

Three sprigs of parsley

Two tablespoons of sherry wine vinegar

Two tablespoons of Creole mustard

One tablespoon of horseradish

¼-cup of olive oil

¼-cup of canola oil

One teaspoon of paprika

½-teaspoon of salt

A dash of cayenne pepper (optional)
Chop the white onion, celery, and parsley in a food processor. In a separate bowl, whisk together the sherry wine vinegar, Creole mustard, horseradish, olive oil, and canola oil.
Then, add in the processed vegetables. Season the mix with paprika, salt, and cayenne pepper (if desired). Chill the sauce in the fridge for at least an hour.
French Quarter Restaurants with the Best Remoulade Sauce
If you prefer to let someone else do the cooking, head to one of these restaurants for some of the best remoulade sauce in the French Quarter.
Arnaud's -- Not only was this local institution the first to serve shrimp remoulade, but it also features some of the best remoulade sauce in NOLA. Make reservations to enjoy fabulous Creole cuisine in the beautifully appointed fine-dining rooms, or ask for your meal to-go and enjoy from the comfort of your hotel room.
The Market Cafe -- This open-air eatery has been serving French Quarter locals and visitors since 1982. It's located in the second oldest building of the historic French Market and features breakfast, lunch, and dinner. Try some of the tasty alligator bites with remoulade sauce or ask for a side of remoulade to add to your favorite po'boy or burger.
No matter what you decide to serve up this Thanksgiving, one thing is for sure, you won't be able to put down your fork because it all tastes so good! Here's wishing you a very Happy Thanksgiving from the heart of New Orleans!