It's Easter in New Orleans, Ya'll: Five Ways to Celebrate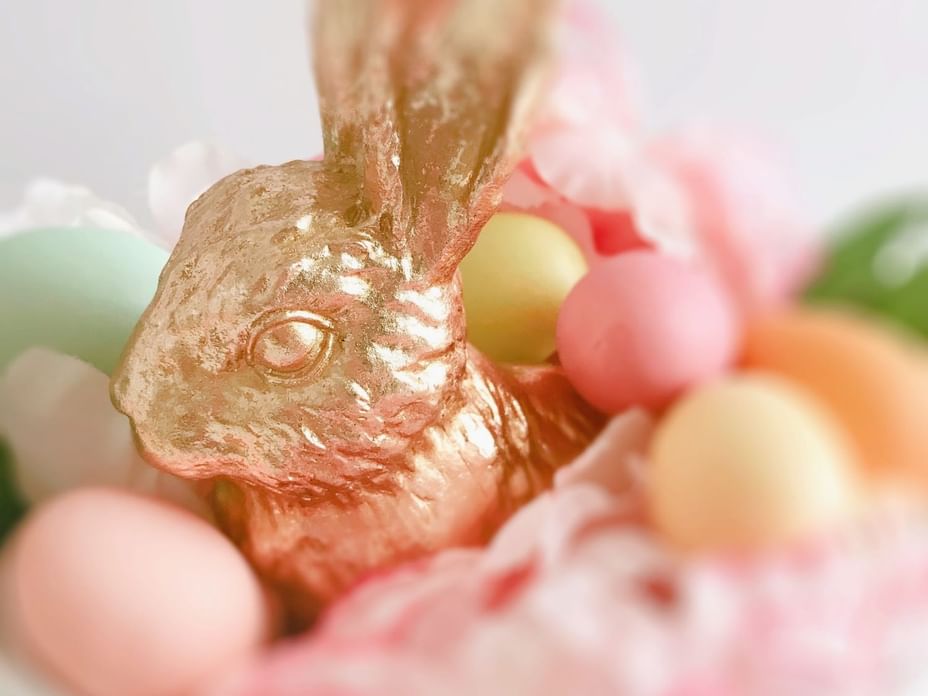 Related Entries
Are you planning on spending Father's Day in New Orleans? Lucky for you, there are tons of ways to celebrate Dad's big day with food, fish, festivals, and of course, non-stop fun. Show Dad how much he means to you, NOLA-style, with these top-notch Father's Day activities in and around the Big Easy.
If you're spending Easter in New Orleans, then make sure you know the best ways to celebrate. Put on your best Easter bonnet, and head to the Big Easy for some hopping good fun.
Catch an Easter Parade in the French Quarter
It's all feathers, glitz, glamour, and a furry bunny in the 37th annual Chris Owens French Quarter Easter Parade. It kicks off at 1 PM on Easter Sunday, April 17th, starting its promenade at the corner of Royal and St. Louis. The Grand Duchess, Chris Owens herself, leads the parade, following a silent auction and hat contest. This year's parade honors New Orleans musical legends and entertainers.
Another parade tradition is the Historic Easter Parade, which begins at Antoine's Restaurant between 9:30 AM and 9:45 AM and ends at the St. Louis Cathedral in time for the 11 AM Easter Sunday Mass. Following the parade and mass, a luncheon awaits at Antoine's, and awards are given for the best Easter bonnet, basket, and attire.
Even if you're not part of the Historic Easter Parade, make sure to attend mass at the cathedral. The experience is breathtaking, even if you're not a practicing Catholic. The cathedral is the oldest Catholic cathedral with continuing use in the nation. It overlooks Jackson Square, and it's truly something to behold.
Enjoy a Delicious Easter Brunch
New Orleans is all about a good brunch. You can't beat an incredible breakfast, lunch, and Bloody Marys, Mimosas, and local cocktail favorites mixed in for good measure. If you're looking for some tasty Easter brunches in and around the city, check out The Court of Two Sisters, Muriel's, or Broussard's. Or, just a short and relaxing streetcar ride away, enjoy brunch across from City Park at Ralph's on the Park.
Take the Kids on an Easter Egg Hunt in City Park
Speaking of City Park, if you're traveling with kids, sign up for the Egg Scramble that takes place throughout Carousel Gardens. It's the perfect way to celebrate and snag some tasty treats and surprises. And while you're in the beautiful, sprawling 1,300-acre park, why not enjoy an Easter picnic?
Run in the Crescent City Classic
If you want to get a little more active during your Easter weekend, check out another New Orleans Easter tradition, the Crescent City Classic. This 10k race is one of the oldest in the nation, and it takes place every year the Saturday before Easter.
After your Easter fun, stretch out and relax in your cozy hotel room (don't forget the Easter candy). As you can see, there's no shortage of ways to celebrate Easter in New Orleans in 2022. The only question is, which one will you hop on first?