St. Patrick's Day NOLA Style: Four Ways To Celebrate In The French Quarter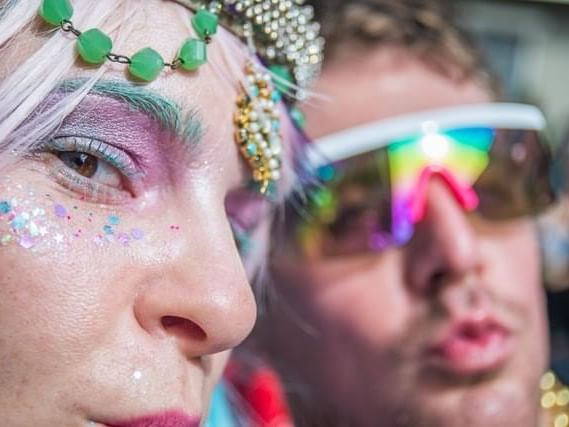 Related Entries
Are you planning on spending Father's Day in New Orleans? Lucky for you, there are tons of ways to celebrate Dad's big day with food, fish, festivals, and of course, non-stop fun. Show Dad how much he means to you, NOLA-style, with these top-notch Father's Day activities in and around the Big Easy.
Sip on an Irish Coffee
What better way to start St. Patrick's Day than with an Irish coffee? St. Pat's Irish Coffeehouse is the premier place in the French Quarter to get your coffee with a kick. This bar and cafe sells a variety of drinks, including simple espresso beverages, but you can't go wrong with an Irish whiskey drink as you celebrate St. Patrick's Day.
Quite a few other bars in NOLA serve Irish coffee in different forms, like the frozen variety at Erin Rose and Molly's at the Market.
Enjoy a Pint in an Irish Pub
There's a bar on practically every corner in the French Quarter, so be sure to stop by one of the many Irish pubs for a drink on St. Patrick's Day. For live music and a fabulous pint of Guinness, drop into the Kerry Irish Pub on Decatur St.
Although the music spans genres, you're likely to catch Irish music in the Kerry as you approach St. Patrick's Day. Pop into nearby Ryan's Irish Pub, at 241 Decatur, to taste another of the city's Irish establishments.
Catch a Parade and a Cabbage!
Nobody does a parade like New Orleans! Although there aren't as many parades for St. Patrick's Day as there are during Mardi Gras, you can find quite a few green-themed parades rolling through the city in the days leading up to St. Paddy's Day.
There's the Downtown Irish Club Parade, rolling from the Bywater to Bourbon St, and Molly's at the Market Irish Parade in the Quarter on March 11. The Irish Channel Parade, located just outside the French Quarter in the Irish Channel, will roll on March 12.
St. Patrick's Day parades are known for tossing the perfect ingredients for a stew: cabbage, potatoes, and carrots. So keep your eyes up at all times to avoid a concussion.
Grab a Bite at a Block Party
After working up a big appetite at the parades, stop by a block party for food, music, and lots of beer. Located in the nearby Irish Channel, Parasol's and Tracey's Block Parties fall on March 12.
There'll be corned beef, cabbage, and even green beer at both events. The Irish Channel Block Party takes place on St. Patrick's Day. It's a great way to keep the fun going into the week, with more lively Irish music, tasty food, and lots of fun.
There's something for everyone in New Orleans to celebrate St. Patrick's Day. You can party along the parade route or sip a beer in an Irish pub. Or try some corned beef at one of the city's many block parties. After you've had your fill, mosy back to your comfy French Quarter hotel for a refreshing night's sleep. Then, it's time to get up and do it all over again!